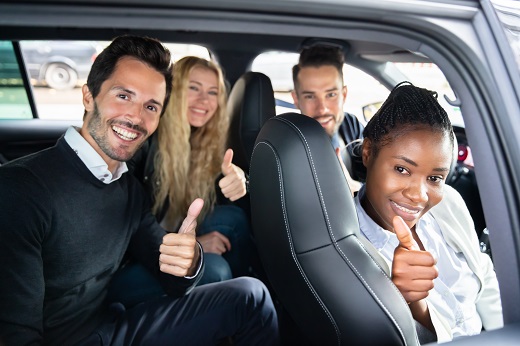 An airport shuttle service can sometimes be a complimentary service provided by the hotel you booked or part of the trip you paid for in a travel agency.
But there are times when your hotel doesn't provide free transfers from the airport to the hotel and vice versa. If this is the case, you'll have to decide what mode of transportation will help you get to your destination.
You can take public transport, but it won't be the most comfortable experience, especially when you have a lot of luggage to carry around. You might also have to fight for a seat during rush hours.
You can take a cab but although it is better than public transport, expect the cost to be high. Hailing a taxi will surely get you to your destination comfortably but during peak hours, you might have to wait to get one.
The best middle ground between the two is a shuttle service. Booking online is easy, so you don't have to wait around for a cab to be available. You just have to set a time, date, and spot then you're good to go. You'll have a lot of room for your luggage, plus your seat is confirmed. You don't have to worry about the city's transport system and the incurred expenses from riding taxis every day.
Buffalo Niagara Airport Shuttle is one of the leading providers of airport transportation in Buffalo, New York. We aim to make your business trip, vacation, holiday break, or your first time in the country easier and better. We want you to be comfortable during your stay.
If you need a car service in Buffalo, New York, please feel free to get in touch with us for your next trip.